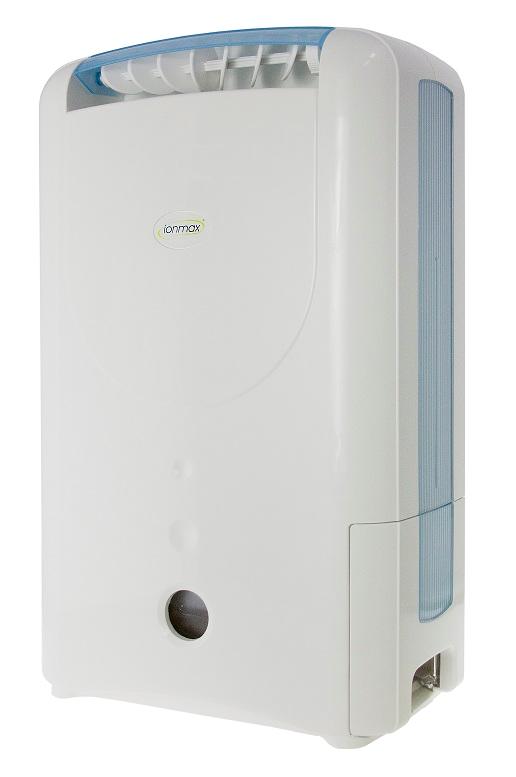 The Ionmax ION612 desiccant dehumidifier has been designed to be highly efficient yet eco-friendly. Its features not only provide optimum performance but also saves energy and reduces wastage. The ION612 helps to regulate the humidity in your home and reduce common symptoms caused by air that's too damp or humid, such as skin problems, asthma, mould and mildew.
Why choose ION612:
As a desiccant rotor dehumidifier, the ION612 can run with a constant and stable intake of humid air and helps to save you on electricity usage. And unlike compressor dehumidifiers, the ION612 does not emit greenhouse gases and is very eco-friendly. Overall, the ION612 desiccant dehumidifier is quiet and more efficient than other dehumidifiers.

Silver Nano technology: The ION612 not only optimises the humidity level in your home and office, it also cleans the air at the same time. Its silver nano technology filter kills bacteria on contact, giving you cleaner, healthier air. It also includes a built-in air filter to help filter the air of dust and air particles.
Whisper-Quiet: The ION612 is extremely quiet, producing only 34dBA of sound, making it ideal for use at night when sleeping.

Environmentally Friendly: As a dessicant dehumidifier, the ION612 is much more eco-friendly than other dehumidifiers. It contains no harmful gases and is CFC-free.
Functions:
Specifications: